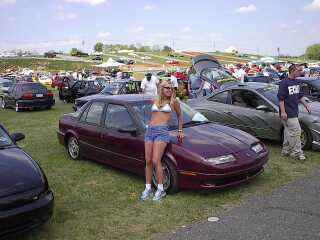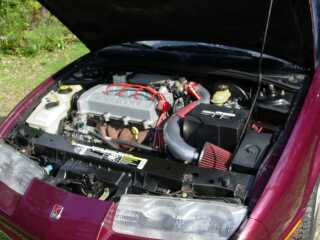 &nbsp &nbsp &nbsp Welcome to the newest Saturn performance site on the Web! This site is intended to proclaim and encourage the use of Saturn automobiles in competitive motorsports. It is a fan site, and is not affiliated with or supported by Saturn Corporation. All content is copyright 2002, Brian Austin and may not be used without his written consent.
&nbsp &nbsp &nbsp This has been created by, and is maintained by, Brian Austin, a proud owner of a modified 1995 Saturn SL2 which has seen duty as daily driver, track car, autocross weapon, show car and rally (TSD) car. Brian is a member of the Saturn Performance Owner's Club of New England (SPOCNE), as well as a number of non-Saturn-specific automotive clubs. All of the content on this web site is a direct result of Brian's experiences with his Saturn, and the clubs to which he belongs.
&nbsp &nbsp &nbsp IMPORTANT! You must disable any pop-up killers that you have installed on your system for this site to function properly. This site does not spawn any pop-up advertisements, but does utilize the popup feature as an integral part of site navigation. Best viewed with IE/NS 4+ in at least 800x600 screen resolution.
Contact the webmaster